You Should Be A Non-Skating Official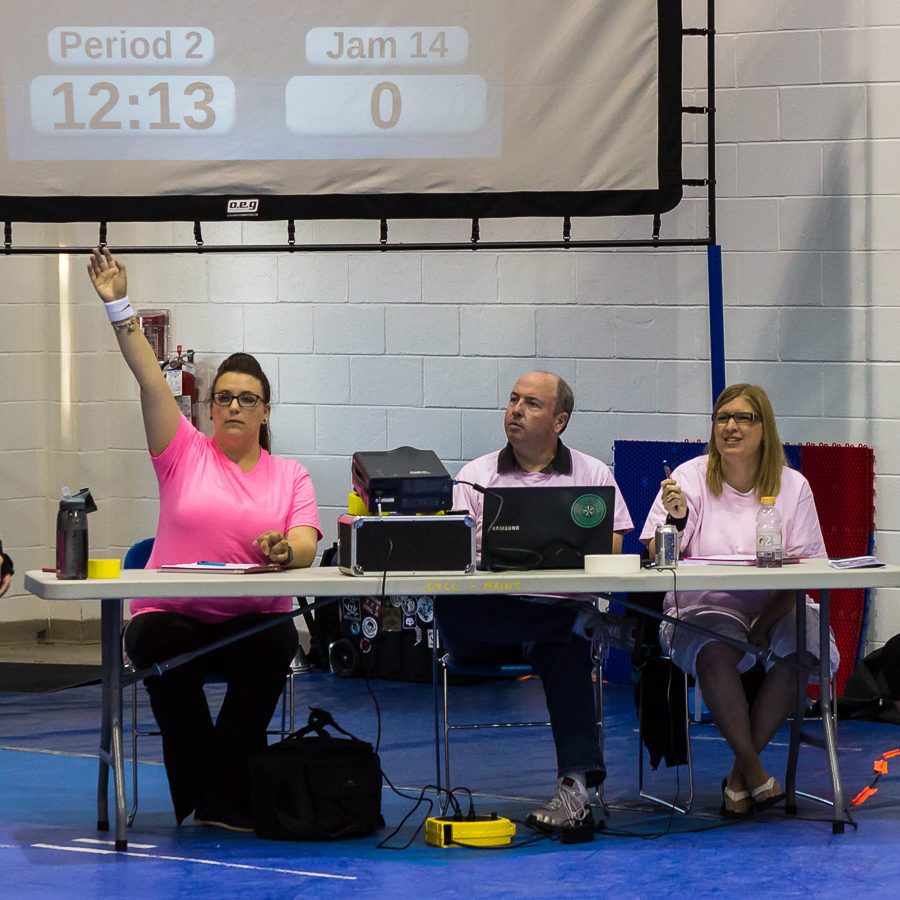 NSO's are at the very heart of every roller derby game. NSO's have a lot of responsibility during game time, including score keeping, penalty tracking, line up tracking and timing.
No experience is necessary as we train our NSO's from the ground up, allowing you to officiate at our home games. You can practice each week at our scrimmages, and you will join a group of like-minded individuals who keep our league running!