Iggy ImpaleYa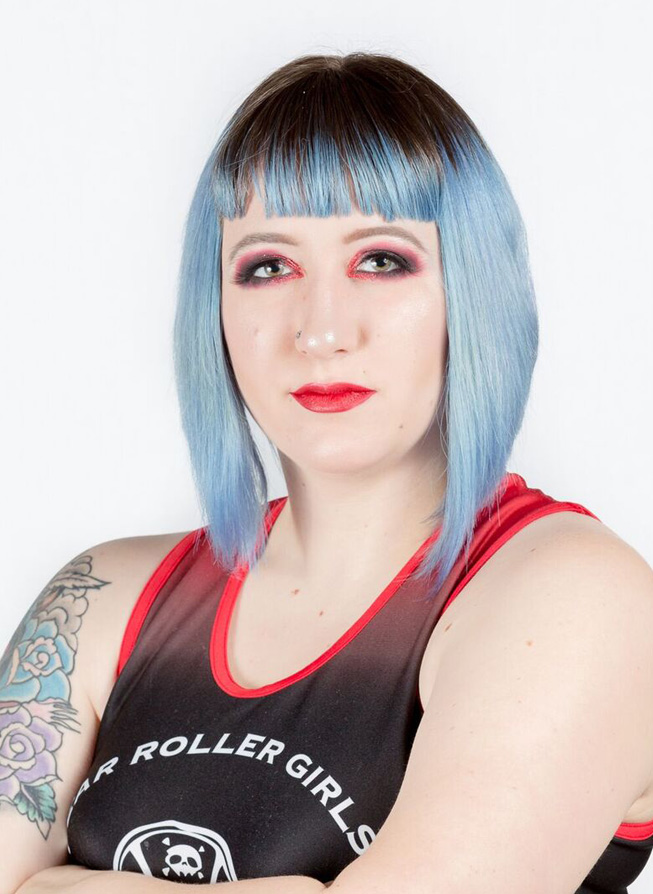 Never. Give. Up.
How / Why you started: I had just moved to Wilmington and didn't know anyone. I've always played sports growing up and a friend from the city I moved from had already mentioned derby. So when I saw the post about tryouts I decided to go for it.
Favorite Derby Moment: Definitely my first bout.
Inspiration for name: I really liked Iggy Azalea so I just took her name and put a derby spin on it.
Real job: Vet Tech
Likes:
Dislikes:
Cross Training: I run and hit the gym for strength when I can.
"Never. Give. Up. I know it sounds cliché but it's true even if you feel like crap or are getting frustrated with yourself keep on pushing. Go to that practice. Put in that little extra time. You'll feel so much better and It's beyond worth it."

- Iggy ImpaleYa
Skates:
Riedell Solaris Boots
Mota BOSS pro plates
Rollerbones Turbo 92/94 wheels