Hawaiian Puncher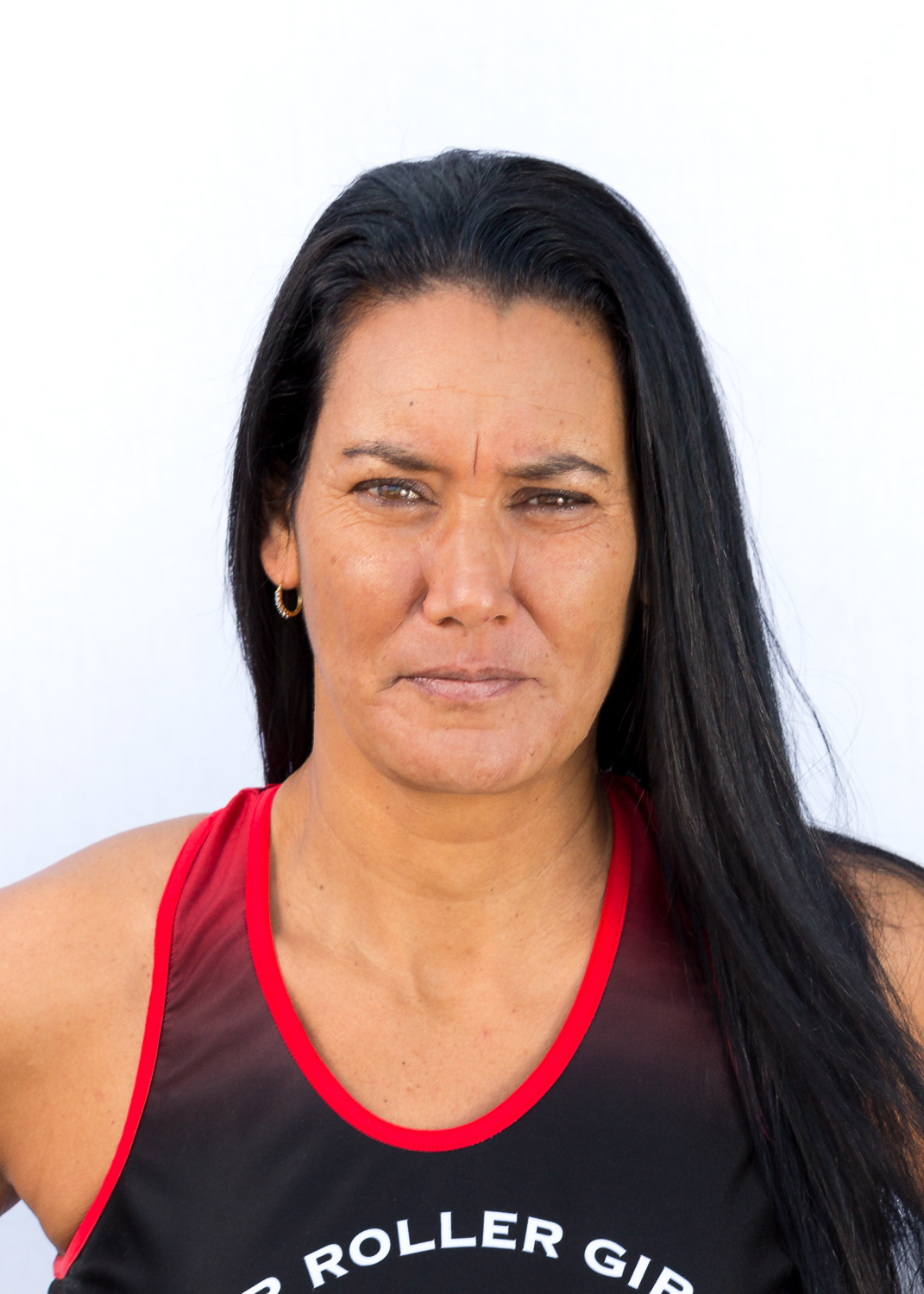 This is a sport not a hobby.
How / Why you started: A close friend of mine had said she wanted me to go with her to check out a practice. So I went. The next day we went back and skated some with the team and I was hooked. Needless to say she quit 2 days later and I kept going.
Favorite Derby Moment: When everything clicked. It's hard to mentally get everything to sink in when you first start off. All you keep hearing from the veterans is, "one day it will click" I truly believe it takes time but when it finally does, it is the best feeling. It's like a whole new ball game.
Inspiration for name: I was talking to Bambie and was telling her I wanted something that was Hawaiian. She didn't think I should use my name because it' wasn't "mean" enough. So she came up with "Hawaiian Puncher" which to this day she calls me "Punchie".
Real job: Wife, mom, United States Postal Service
Likes: Love it when the team stays positive during a bad game. No matter what goes on in your life on or off the track CFRG has my back. Women I typically wouldn't hang around or ever meet are now my closest friends I have ever had.
Dislikes: When girls take themselves out of a game mentally before the 1st whistle.
"If you think you could handle the bumps and bruises then maybe it is for you. It's one of those things, "Go hard or go home"."

- Hawaiian Puncher