Our first home bout of the 2019 season is here!
The Cape Fear Roller Girls are ready to kick off our 2019 season at our new venue for our first home game as we take on a double-header against Greensboro Roller Derby!
Our new venue is The Edge Soccer Complex located next to The Ice House in Ogden at 7207 Ogden Business Lane in Wilmington, NC.
A portion of proceeds from this game benefit A Safe Place, to help victims of human trafficking.
Don't forget to join us at our afterparty at Tavern 14 at 6309 Market St!
Hang out with the skaters, high five everyone and pick up some good grub and drinks.
It's going to be a great evening!
Doors open at 4:30
Purchase tickets in advance at save!  https://www.brownpapertickets.com/event/4101520
Don't forget to support our sponsors with your business and tell them you love the Cape Fear Roller Girls!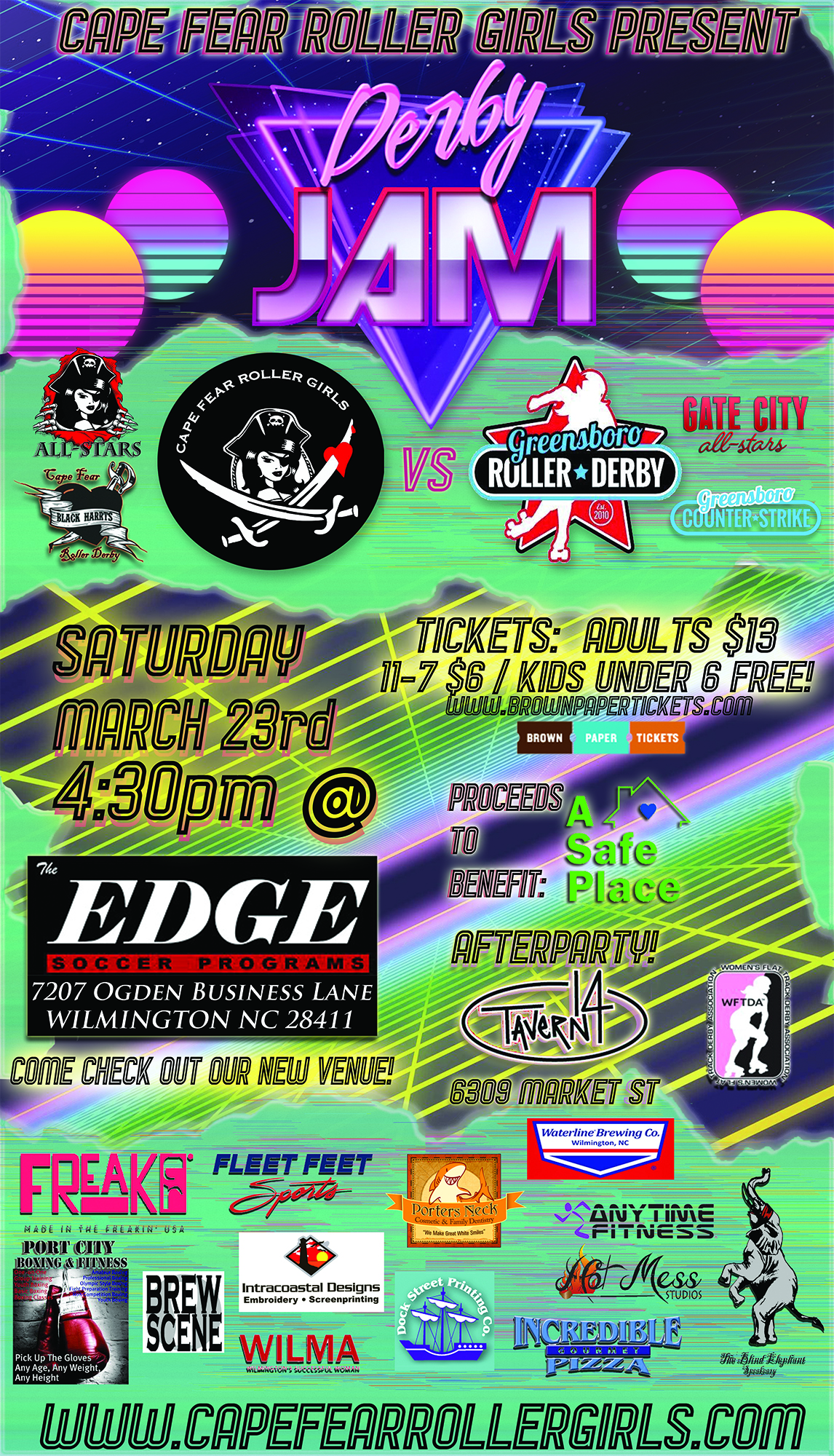 2 Replies to "Our first home bout of the 2019 season is here!"
laurie webb

August 14, 2019 (6:04 pm)

My sisters and I are looking forward to watching the roller derby. What date does the 2019-2020 season start? We always seem to miss the dates.

CFRGadmin

August 15, 2019 (12:08 pm)

Hi Laurie – we haven't set those dates yet, but our first game is usually around February sometime. Our season usually goes through September, with around one game a month. The easiest thing to do is to find us on Facebook and get notifications for our posts so that you are sure to know when we are planning a game. We have two home games left this season – one Aug 17 and one Sept 28. Hope to see you there!
---