The Cape Fear Roller Girls Skate On To The Good Evening Wilmington Set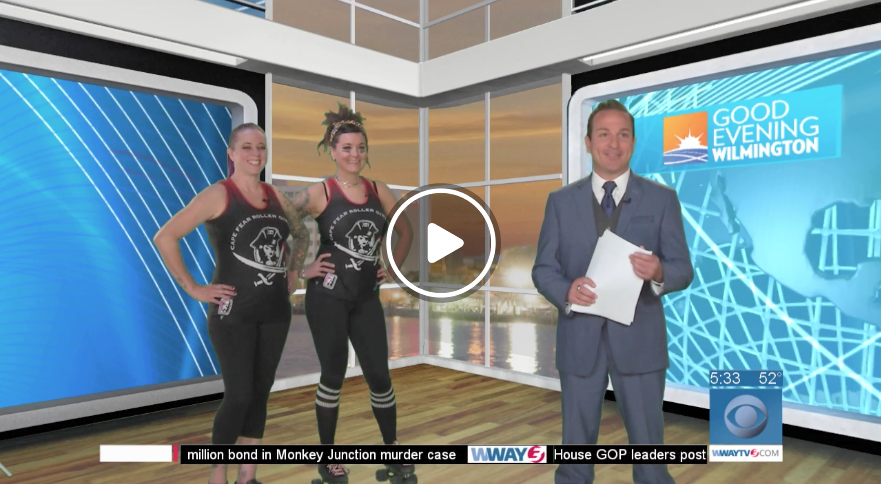 Kat von D-Linquent and McVenom joined WWAY's Daniel Seamans on Good Evening Wilmington to talk about the excitement headed into the competition.
Thanks WWAY for featuring our girls on your show!
Don't forget our Season Opening Game is This Saturday!
Adults $12, 6-12 $5, Under 6 FREE. You can purchase tickets at the door or buy them online at: http://www.brownpapertickets.com/event/2856623
You can also purchase a 2017 Season Pass to get into all 5 home games for the price of 4! Reserve your Season Pass starting February 25 here: http://www.brownpapertickets.com/event/2866700