SEE MORE>>
Check out what we are up to next!
Bout Schedule
SEE MORE>>
Meet The CFRG
Black Harrts, All Stars, and Zebras
Featured Skater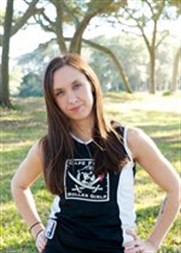 Position: blocker, occasional jammer
Skating since:
Favorite Derby Moment: Playing our first game in the Schwartz Center in 2009. It was by far the largest crowd we had ever skated in front of at home, and the noise and excitement was amazing. It's still kind of amazing and always makes me a little nervous.
READ MORE>>
★ Next Home Event ★
★★★★
November 15, 2014

★★★★

vs

All-Stars vs. Dominion
★★★★★★★★★★★★★★★★
BUY TICKETS NOW
Support Us!